How traditional Kerala dishes are different from other South Indian cuisine?
India is a diversified country which means with numerous cultures come multitudinous cuisines. The southern part of India alone has varied cuisines which may seem similar but are distinctly different from each other. The Southern peninsula comprises of 5 South Indian states, which have their own eating habits, cuisines and specialties.
The states include- Telangana, Andhra Pradesh, Tamil Nadu, Karnataka, and lastly, Kerala. In this article, we will learn how traditional Kerala dishes are different from its various counterparts.
Telangana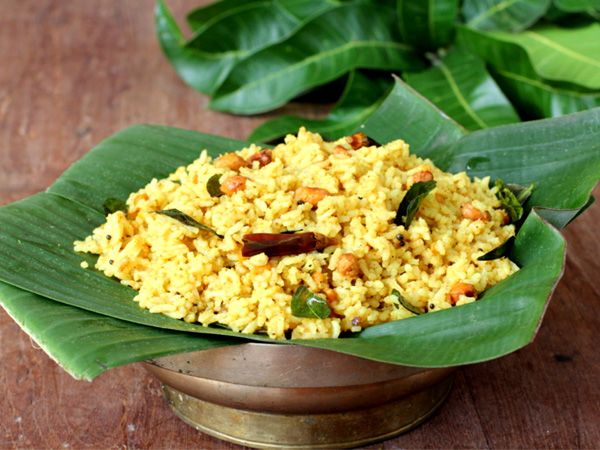 The important ingredients like lentils, cumin, ginger, millet and different seasonal vegetables are used in Telangana dishes. Few of their popular dishes are egg pulusu, tamarind rice, nallimassam, and pulihora.
Tamil Nadu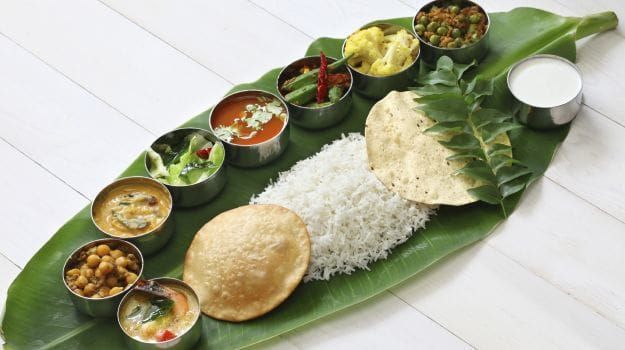 Tamil Nadu dishes are mainly vegetarian or as they like to call it sadya. They prefer less spicy and lightly prepared foods. Tamil people prefer the texture, sense and essence of the actual ingredients. The unique characteristic of Chettinad food is its spicy taste as they put lots of pepper, tamarind, fenugreek, fennel, bay leaf, cumin and many more. Fermented rice, grains, meats and vegetables are common ingredients for preparing dishes.
Andhra Pradesh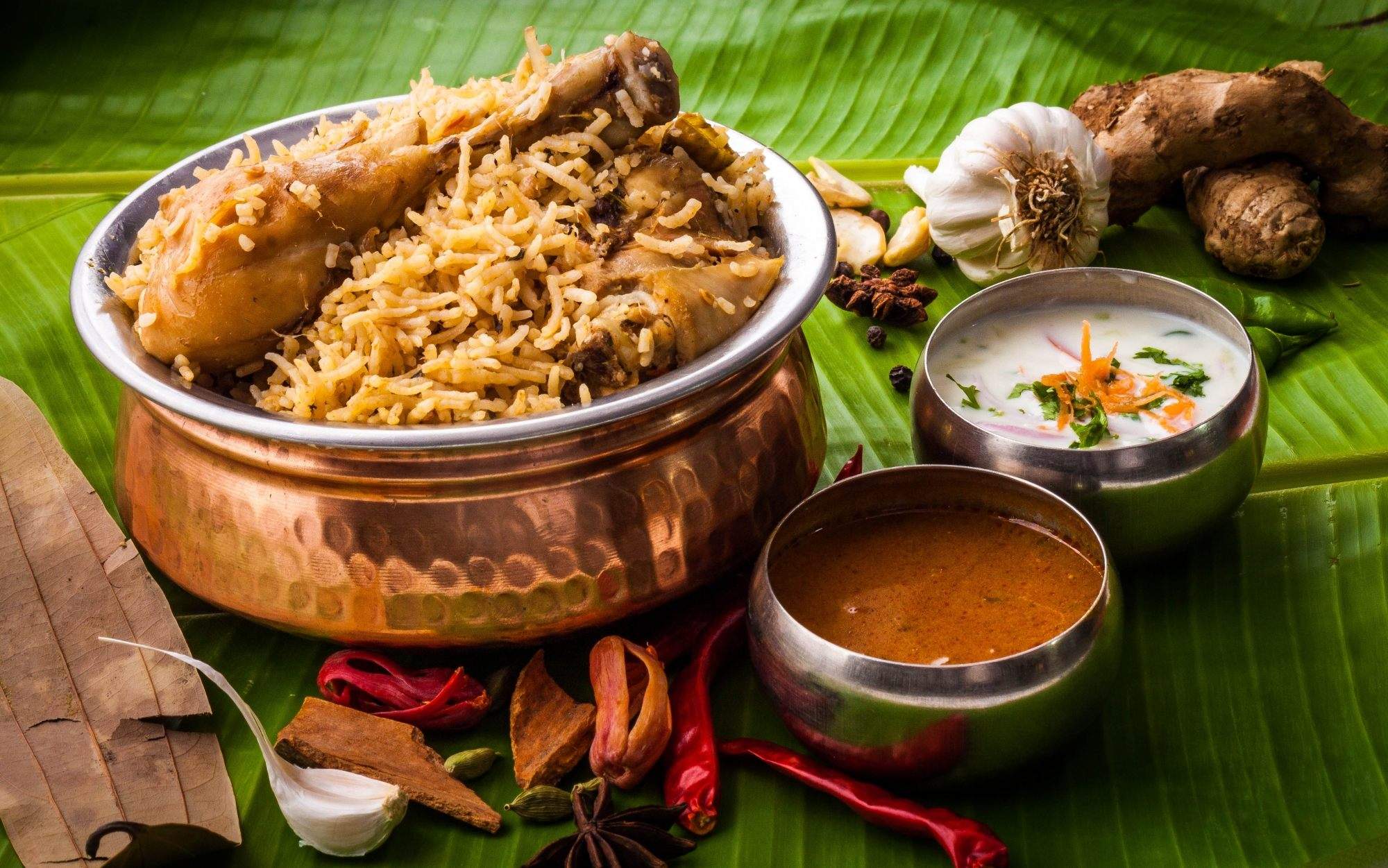 Andhra Pradesh offers the spiciest foods in South India. Hyderabadi cuisine has resemblance with Tamil Nadu and Karnataka cuisines. Hyderabadi cuisine has its own flavor and fan base. The unique spice that they generally use to prepare the food is Guntur Chili. Fenugreek paste, shallot and jaggery are also used to prepare the mouthwatering Hyderabadi dishes.
The nawaabi kebab, chicken curry, Hyderabadi biriyani and Haleem are not only preferred by Hyderabadi people, but also these items gained their popularity across the world.
Karnataka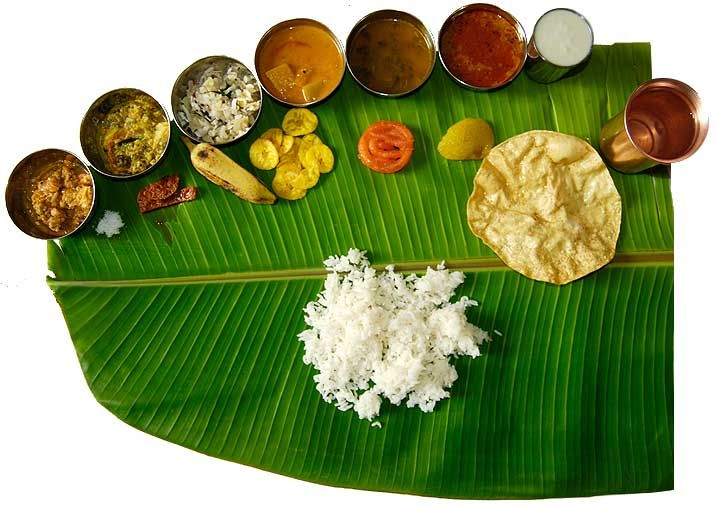 The cuisine of Karnataka is said to be the oldest surviving cuisines, some of which can be traced back to the Iron Age. Even though the Karnataka cuisine draws inspiration from its neighboring states, a typical Kannadiga Oota (Karnataka meal) consists of a variety of dishes served on a banana leaf.
Food is served in the order specified. The first set consists of the additions to a meal- Uppu (salt), Kosambari, Pickle, Palya, Gojju, Raita, Payasa (Kheer), Thovve, Chitranna, Anna (rice), and Tuppa (ghee). This is done to ensure that everybody seated have been served. When sitting for a Kannadiga Oota, you can start eating after the ghee has been served.
After this a series of soup-like dishes are served such as Saaru, Muddipalya, Majjige Huli or Kootu, which are supposed to be eaten with steaming rice. Next is Gojju or Raita then two or three desserts are served. Finally, fried dishes such as Aambode or Bonda are served. Lastly, curd rice is served to complete the meal.
Some of the popular dishes are Bisi bele bath, Akki rotti, Saaru, Idli - Vada Sambar, Koli Saaru (chicken curry), Maamsa Saaru (Mutton Curry), etc. The popular Masala Dosa also has its origin from the Karnataka region.
Kerala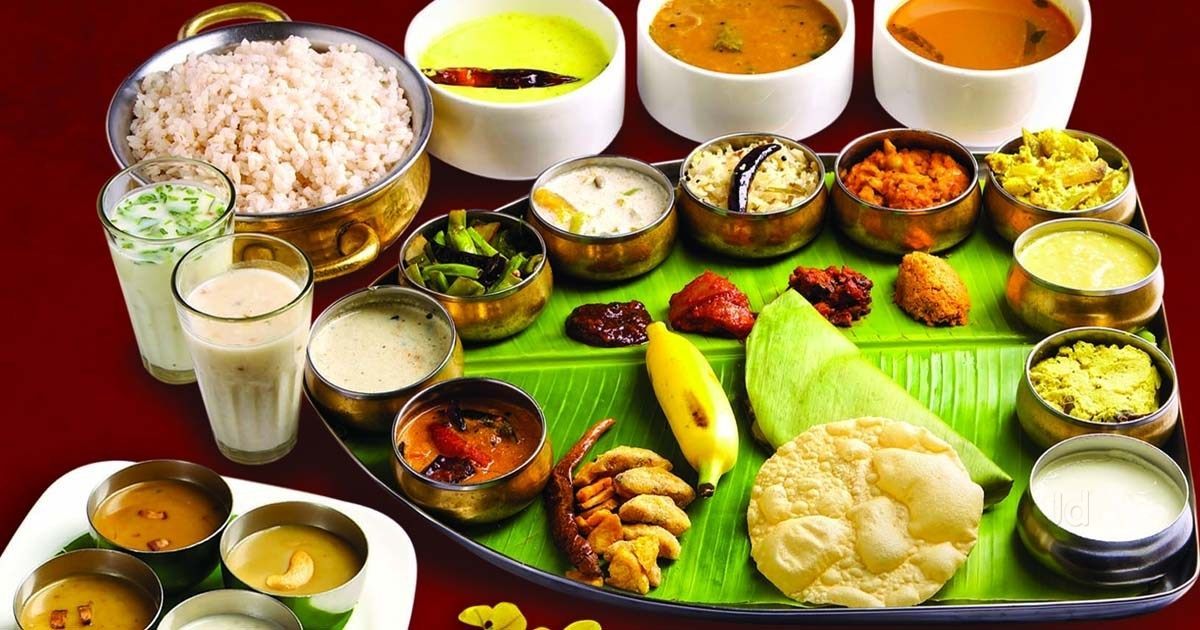 The significant attributes of traditional Kerala dishes are spicy, strong flavored and simplistic preparation. The commonly used spices in Kerala cuisine are cardamom, cinnamon, clove and cumin. These spices lend the dishes an enriched essence and unforgettable taste and make Keralite dishes unique among their counterparts.
Unlike other South Indian states, Kerala offers a wide range of non-vegetarian dishes. The best of the Kerala cuisine comes from its wide range of meats like chicken, mutton, pork and beef. Along with this, a wide variety of sea food dishes are also popular owing to the backwaters of Kerala. Fishes, crabs, tiger prawns, shrimps, king prawns, mackerels, tunas and lobsters are some the common and popular seafood items in Kerala.
Kerala fish curry, appam, kadala curry and puttu, pomfret moilee and Kerala beef curry are few fascinating dishes of Kerala. The major distinction in Kerala dishes when compared to the other cuisines is the use of coconut. Keralites add grated coconut and coconut milk to make the gravy thick.
These help to enhance the typical traditional taste of Kerala food. You also cannot imagine the Kerala cuisine without the addition of asafoetida, mustard seeds, curry leaves, tamarind and chilies to the food.
The traditional Kerala food has earned its popularity by the smooth blend of taste and food essence. The taste of foods lingers in the mouth for long and the essence of the foods lasts in the mind and memory. The Kerala dishes are not just restricted within biriyani and different vegetarian and non-vegetarian curries.
A wide range of desserts are also served in Kerala household. Payasam and halwa are two popular dessert items of Kerala. Theses South Indian dishes especially Kerala dishes gained their popularity in abroad. Many Keralite restaurants are located in Malaysia.
To explore and experience the authentic taste of traditional Kerala dishes in Malaysia, you can visit Gajaa at 8 and dive into the foods. They are also offering private rooms in their restaurants. Head over to Gajaa at 8 to enjoy delectable Kerala cuisne.
Location- No. 8, Lorong Maarof, Bangsar, 59000, Wilayah Persekutuan Kuala Lumpur, Malaysia