Kerala Cuisine Served by Best Indian Restaurant in Malaysia
Ample diversification's are found in the country India, each of which bears its own exclusivity. The plotting of different states in the map of India brings its variations in multiple forms. Some of the regions and states of India are marked because of its rich past in nurturing culinary skills, in forms of traditional and the special dishes.
The taste and preparatory style of Indian food gains much popularity and is ready to be found across all boundaries. It is the state of Kerala, lying in the southern part of India where expertise chefs are able to develop multiple forms of dishes and its rich essence attracts people globally. The wonderful Kerala cuisine cannot be left untested by landing to foreign land- Malaysia.
Kerala deserves special mention because the skilled professionals of the coastal area carry out its effortless journey in trying out to restore the unique taste of each item. The mixing and adding of spices, flavored items draw pool of food lovers. It is to name a few of the tasty delicacies of Kerala, highly preferred by the Malaysian people. The visit to Malaysia can be made much more enjoyable by tasting Appam and Stew- made with chunks of meat and milk cream. Kerala style fish curry needs mention too.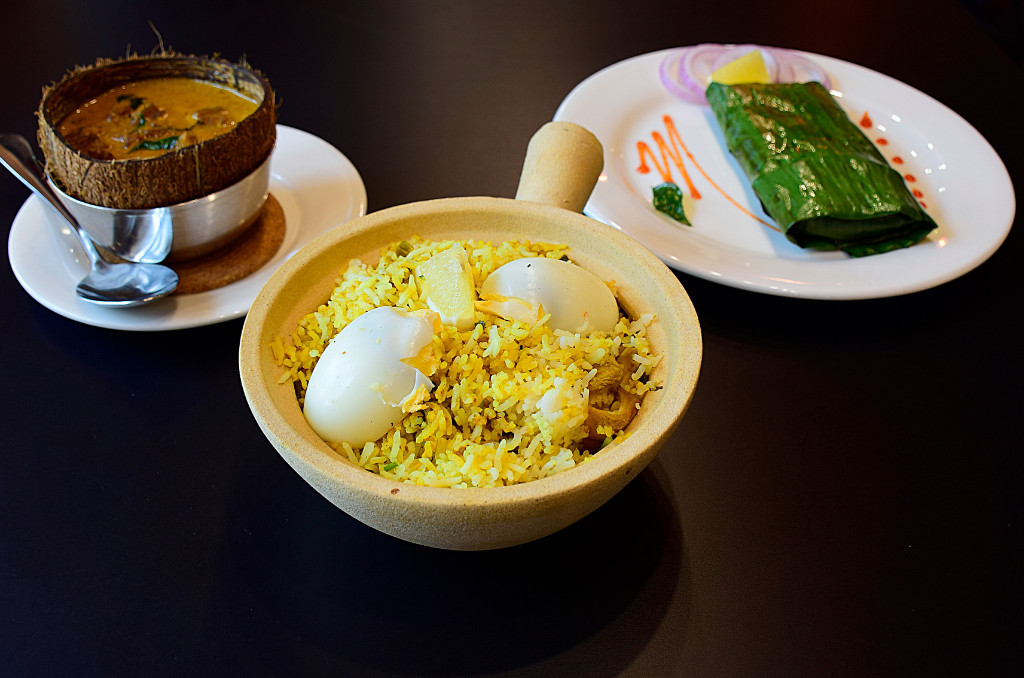 Royal Indian Cuisine
The coastal town of Kerala serves much beyond idlis and dosas. Much of the tasty dishes of coastal town of Kerala can be savored with its authenticity. Once the gastronomic experiences of the royal Indian cuisine of Kerala are savored in lands of Malaysia, tourists will find the real surprises of the royal Indian cuisine. The cooking styles and variations suitably form the combos of royal meals. The fiery tastes and the aromatic fragrance of Indian dishes just make the blow.
Kerala cuisine can find its own magic in culinary art. The specified cuisine offers items both for vegetarians and non vegetarians. Royal taste can be found in food items of Idiyappam with egg curry, Erissery (pumpkin and lentil stew) and this recipe just add new flavours to taste. If any special Kerala cuisine needs to be tried out for breakfast, then it is Puttu and Kadala curry – steamed rice cake preparation served with ripe bananas. Appam, thin crisped bowl shaped pancake tastes much better with aromatic spices of stew. Ela Sadya, the combination of assorted vegetarian dishes can ideally make the way for a royal lunch combination.
Parippu curry (dal curry) can be cited as one of the most delicious Kerala cuisine. The vegan tastes of food items should not fade the enthusiasm when non vegetarian dishes are to be tasted. Nadan Kozhi Varuthathu (spicy chicken fry) can be something alternative source of KFC and it is much popular as the street food of Kerala. Kerala style prawn curry should not be skipped rather the luring seafood dish just makes fine balance with hot steaming rice. Prawns are all time favorites and Kerala style dish adds something extra. It is the penchant of every foodie.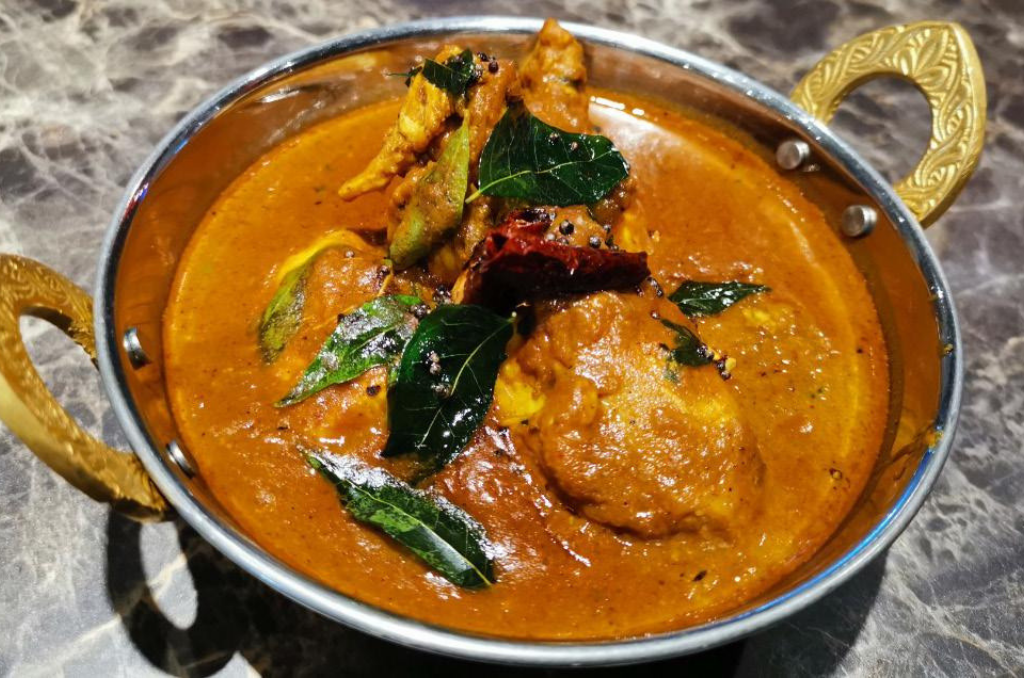 Food, Drinks Services best Served by Restaurants in Malaysia
In foreign lands, Indian restaurants are always looked for. It makes people feel that they can allow themselves to feed with home cooked food. What makes us satisfied is finding the best and a search allows it to do so. Food and drinks can entertain tourists in a better way. Efficient services and most authentically served Indian dishes will certainly label it as best.
Gajaa at 8 is considered one of the best Indian restaurant in Kuala Lumpur. Freshly prepared Hyderabadi Dum Biryani and banana leaf rice are much preferred. The most notable location suits the hunger pangs and food cravings of people residing nearby the restaurant. Food lovers can find it essentially impressive and reviews it as the best Indian restaurant in Kuala Lumpur.
Gaaja is the perfect place to have good food naturally. The laid-back ambiance is just perfect to make arrangements for an ideal family dinner. The warm light decorations with open space can provide the cosy setting to guests. The opulent means of lifestyle somewhat justifies for a perfect hangover. None can deny the charm of the place where one can just find ideal ambiance to relax, chat and enjoy exotic tastes of Indian cuisines. The gourmet meals are enough to bring ample pleasure to food lovers. The true taste of Indian cuisine can be ideally savored by making frequent visits to Gaaja. The place restores the authenticity.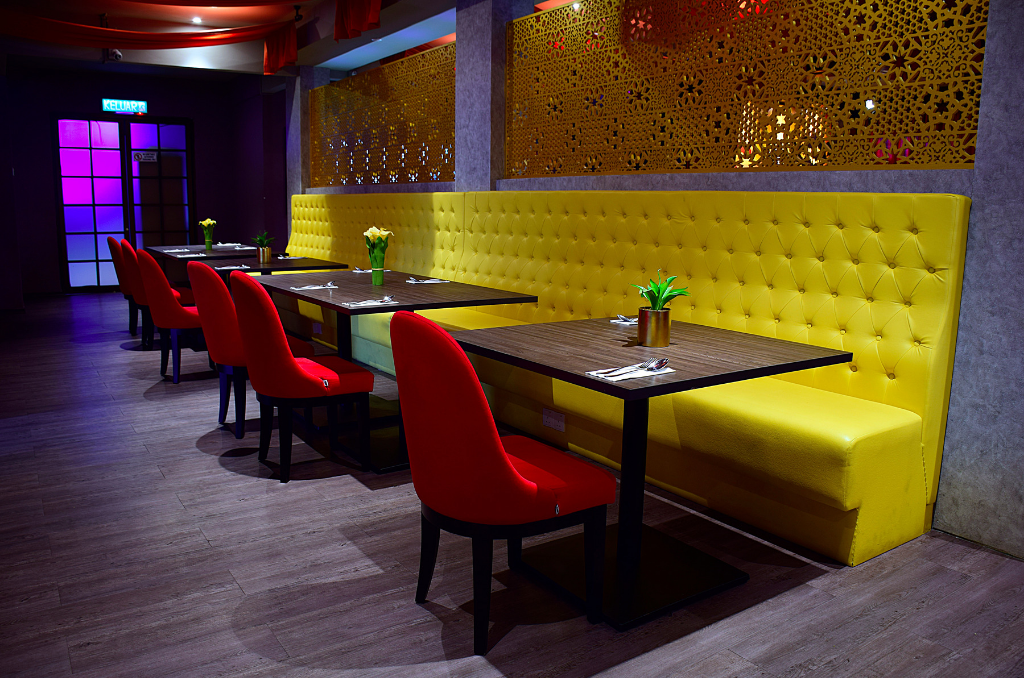 It will be the right place to taste any fine Kerala cuisine and one will find it hard to forget the heavenly taste of food items prepared by skilled experts of Gaaja. The spiced up aromatic food can delight minds of food lovers.
The beautifully laden spaces unfold the magnificence of the spot. The most apt decorations and neatly served spaces are ideal to arrange something special. It not only leaves people satisfied but fills the minds with extraordinary memories. A simple booking of the place can possibly bring the best management in availing efficient services. The most well designed royal Indian spaces are much cosy enough. Gaaja becomes one word to arrange any styled occasions and events. It can hold a special place in heart of individuals. Parties with fine drinks and dining cannot let anyone disappoint further.