Author Name: Demo
If you are hosting a party it is important to keep in mind three elements such as layout, logistics, and amenities. For a successful party finding your venue early in the planning process, is important to have an idea of the activities that will be taking place, the amenities you'll need and the ideal layout.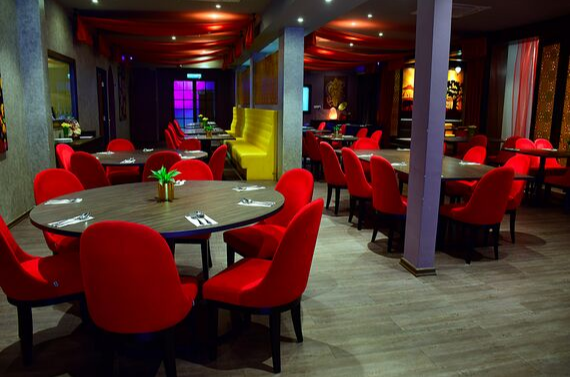 Given below are tips to help you streamline your process of finding the right venue for your party:
Despite that fact that everyone wants to throw the most amazing party, they want to keep their venue costs down to accommodate allowance in their budget for food and entertainment.
Right location of party venue is essential to encourage the guests to attend your party. Plan the location and accessibility in such a way that it is convenient to most of your guests to get there.
Evidently food is the life of any party, thus your venue must have a kitchen area and preferably it can provide in-house services like catering, clean-up, tables, chairs and linens and AV.
When seeking a party venue, choosing a venue can be challenging, but is a vital component in the success of an event. To help make the process easier, Gajaa at 8 offers stylish, modern event venues to accommodate weddings, birthday parties, banquets and corporate gatherings.
If you've got an event coming up ensure that you choose the best venue to make your party memorable. When planning a party, the importance of finding the right venue cannot be stressed enough. It is an important factor in deciding the success of your party. You will want everything to run smoothly and enjoy your party too. Streamlining your venue selection online through a website of the popular restaurants will help to a great extent.
When selecting the venue you must ensure the right "feel", that offers enough space for the guests and one that fits your budget. Finding the ideal venue for birthday party In KL can take up a lot of time and resources. To make it faster and convenient, use browse through website of Gajaas.com and find the right one based solely on your needs.
Gajaa at 8 offers two different ambiences all under one roof; with indolent landscape, the majestic and opulent Gajaa at 8 restaurant looks forward to satiating the senses of the complete family in a very cosy setting. At Gajaa at 8 restaurant the team aims to bring the ultimate authentic Indian experience to your table with creative and unique food creation on the menu. For those after a true taste of India's gorgeous cooking, wait no further and head over to Gajaa at 8 for mouth-watering, authentic meals.