Author Name: Demo
Can't wait to head out for food-hunting after the CMCO is over? Same here!
So while everyone's still at home, we've compiled a list of the most tempting food-focused Instagram accounts in Kuala Lumpur & beyond...
Make sure you follow & bookmark them to get the best & latest recommendations on where to eat when you hit the streets.
And don't forget to show some love to your local restaurants by promoting them on social media - we need you guys more than ever today.
Quick Take
The best 10 Instagram accounts for foodies in Kuala Lumpur & Malaysia are: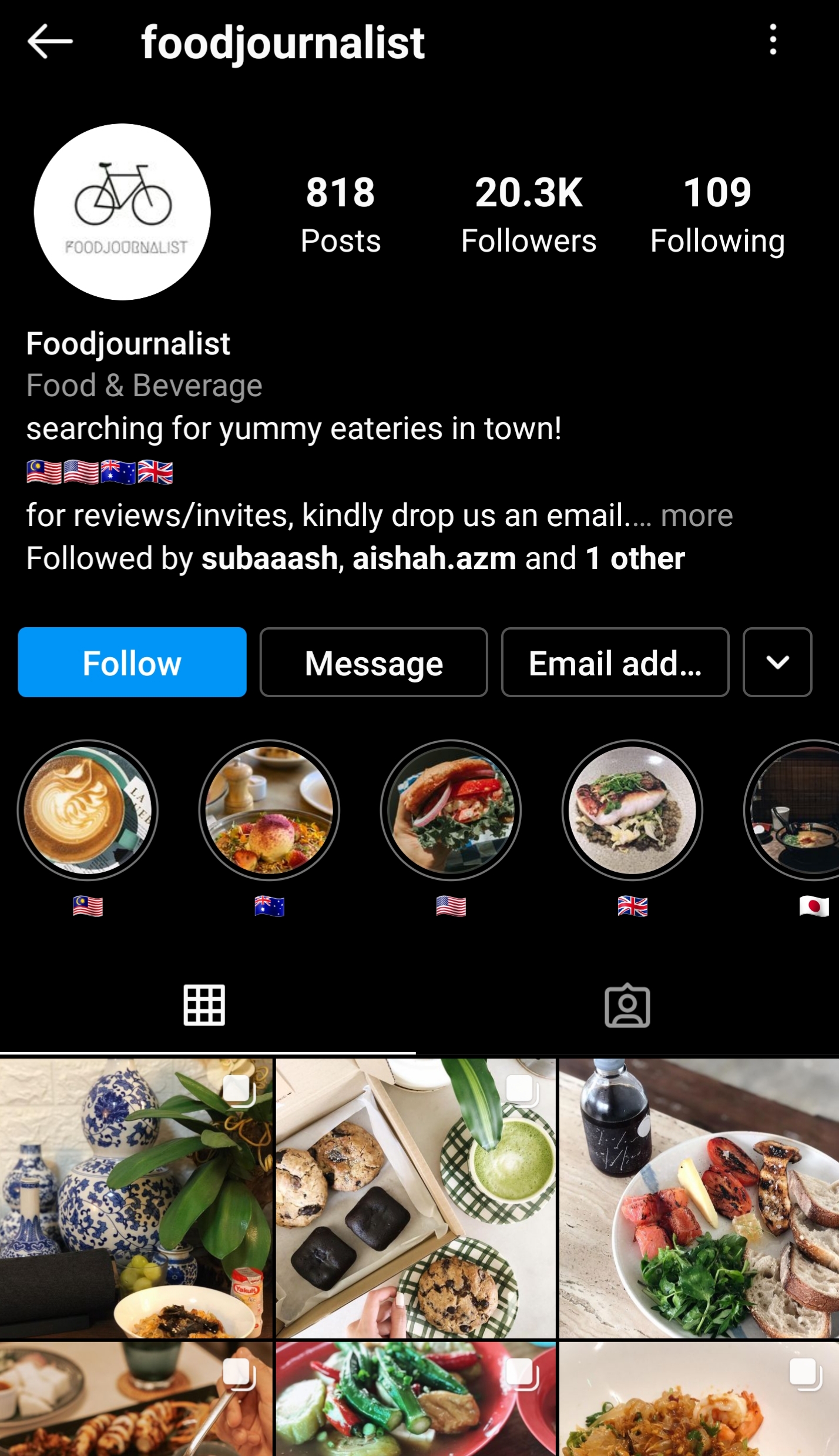 If you're looking for detailed reviews of underrated Chinese, Malay & other traditional restaurants to visit in the commercial capital, this should be your go-to handle.
The admin posts 3-4 reviews every month, and their niche following of 20,000+ hungry tummies seem to love the content.
What we love most about the posts is that they don't just cover the food quality but also talk about available parking space, cleanliness, decor.
These are all the other tiny details that add to your dining experience so you can expect a truly wholesome experience!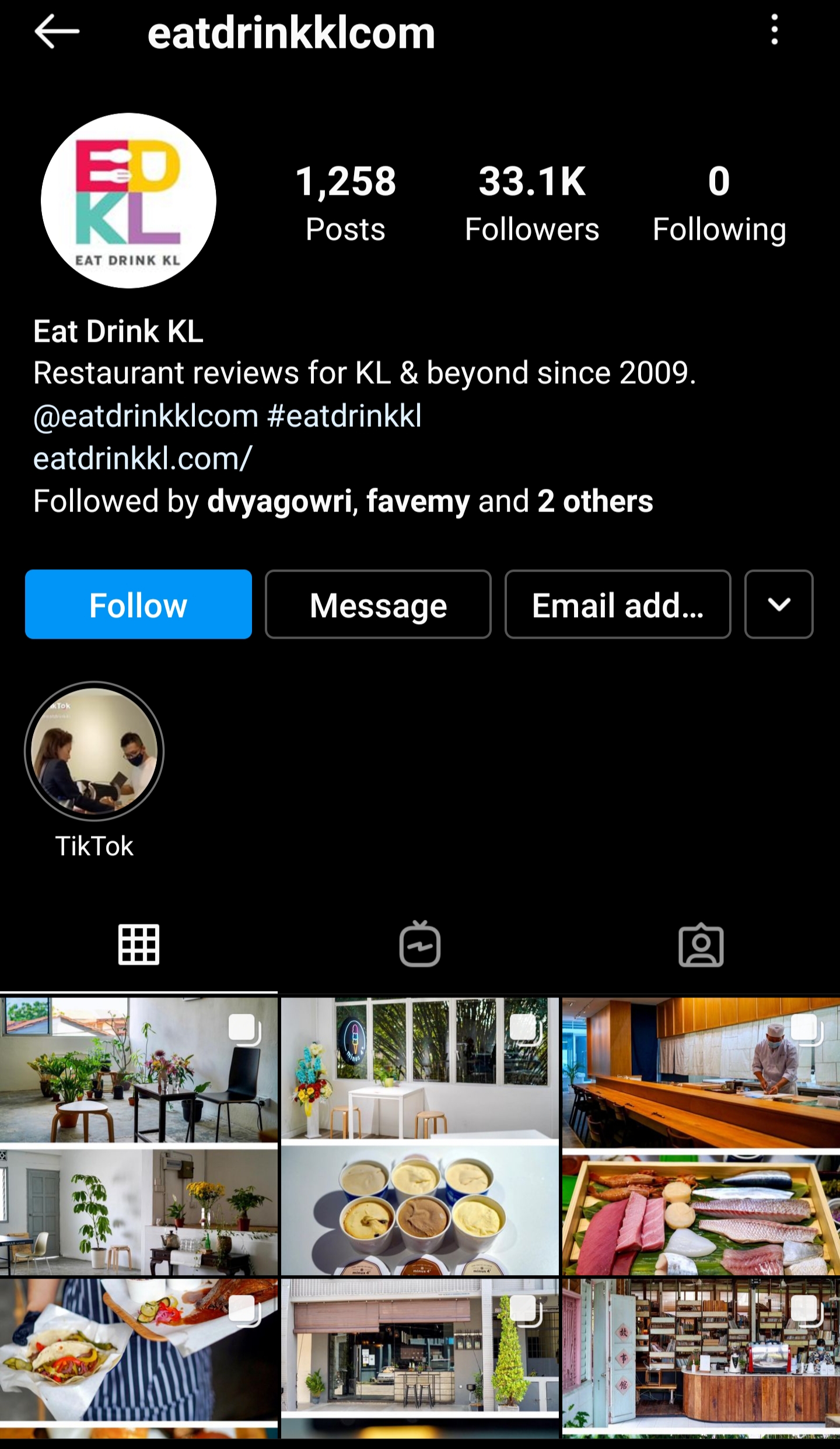 You can easily recognize an Eat Drink KL.com post by its signature 2x1 collage format. A community leader since 2009, they review new & hip places in KL, both on social media & on their blog.
They also feature trending promotions & seasonal offers, so if you're a sucker for good discounts, you've come to the right place.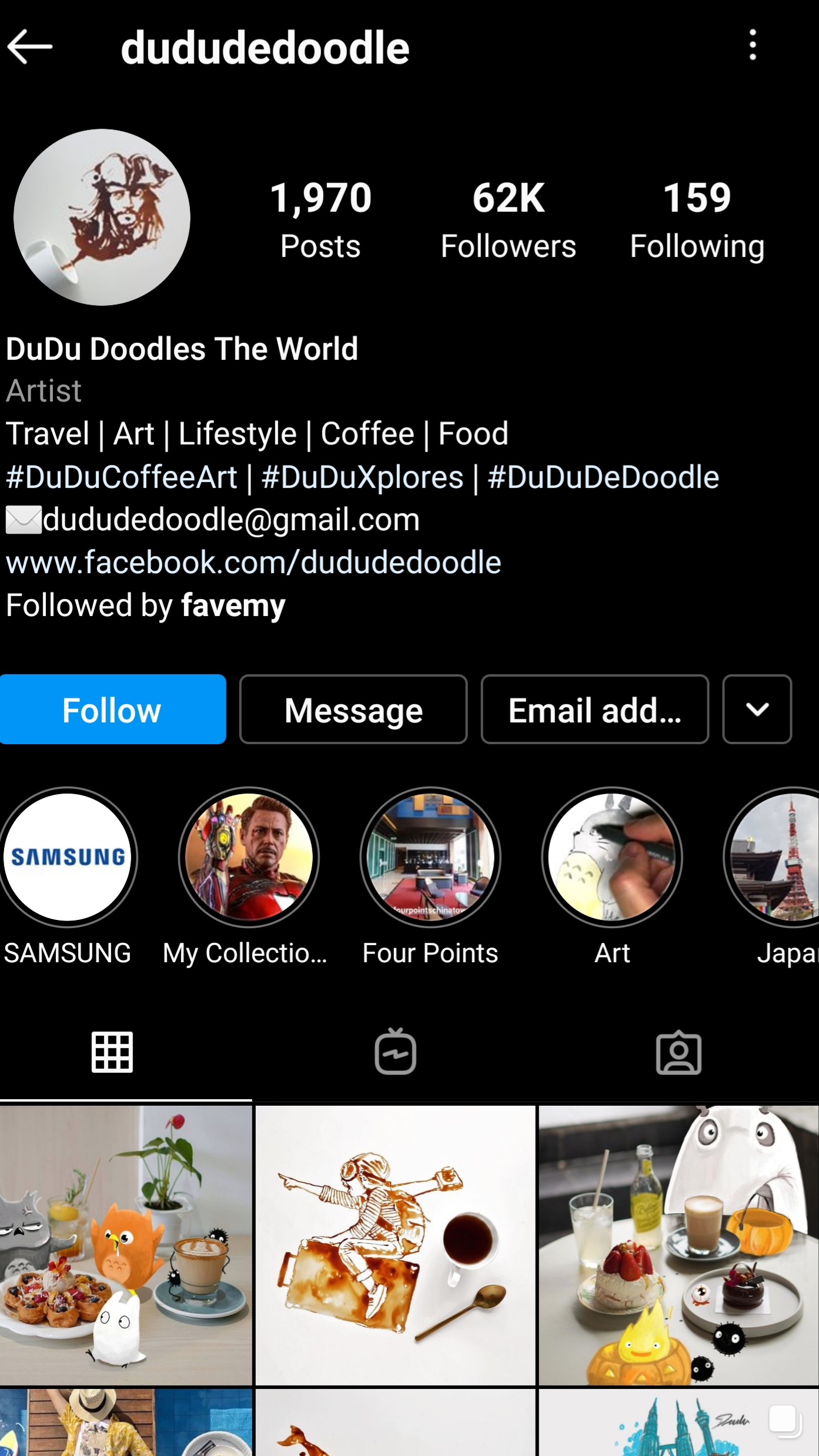 If you spot someone drawing & sketching like crazy in a cafe, you're likely sitting right across one of the most beloved artists in our country.
This doodler shares gorgeous pictures from cafes & eateries, infusing each snap with their quirky, funny & often nostalgic cartoon characters.
Do follow the handle if you're in the mood for both art & eating inspiration at the same time - we guarantee you'll have a good laugh looking at the doodles.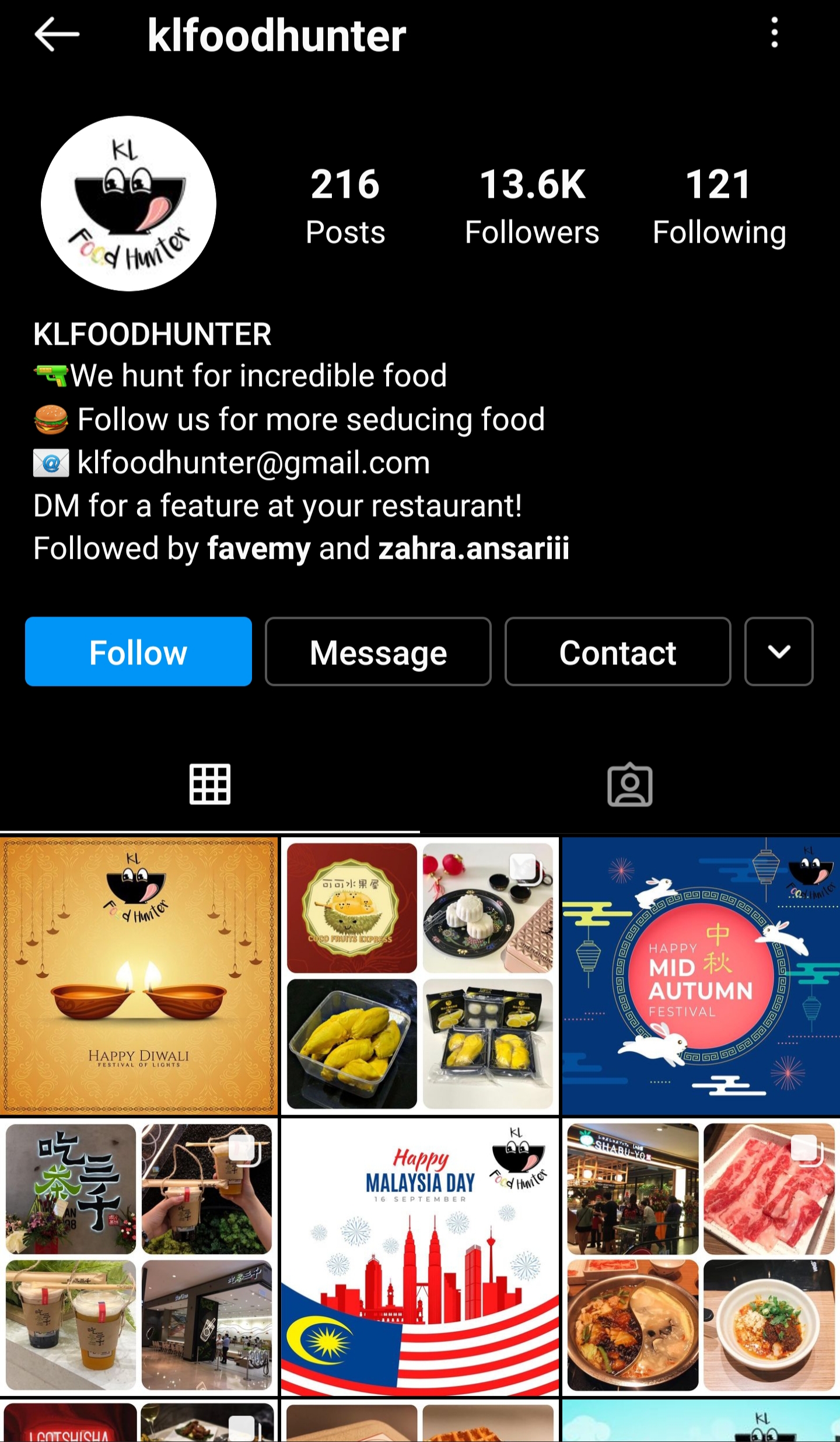 Just like Eat Drink KL.com, this group-run account is easily identifiable from its iconic 4x1 grid photo format on Instagram.
They post regular reviews of bars, boba tea cafes, hot pots, and also family-friendly places to check out in town.
Each post has the restaurant timing & a best-seller recommendation, so they literally do all the tedious taste-testing for you! (say that 5 times, fast)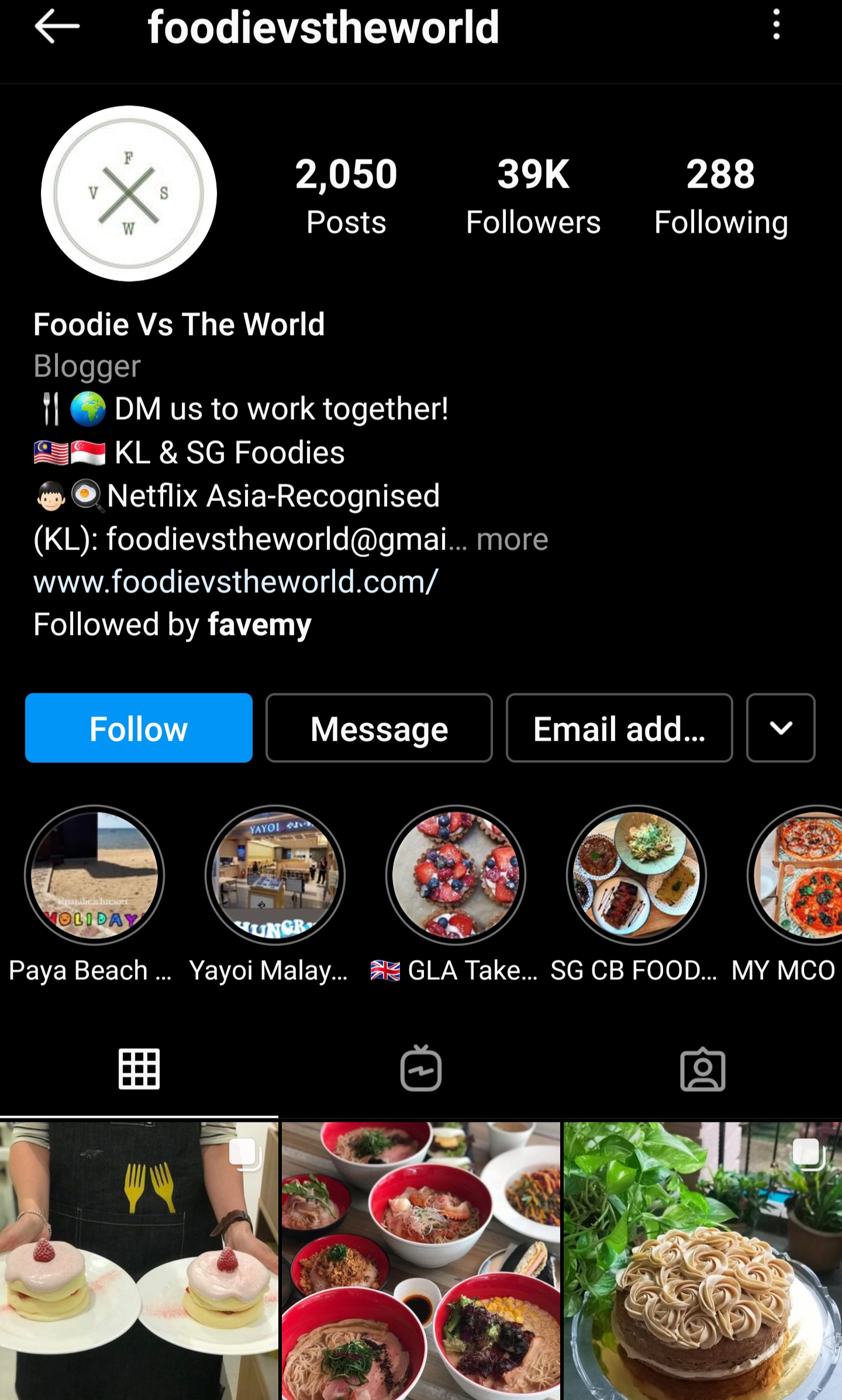 Claiming to host only "honest food reviews," this team of food-lovers has run riot across the nation, gaining popularity for their content in a short time. They even got recognized by Netflix Asia!
While they have many posts about Malaysian restaurants, they also indulge in Singaporean hotspots & other international places, so if you want to take your taste buds beyond the usual spices, join the club.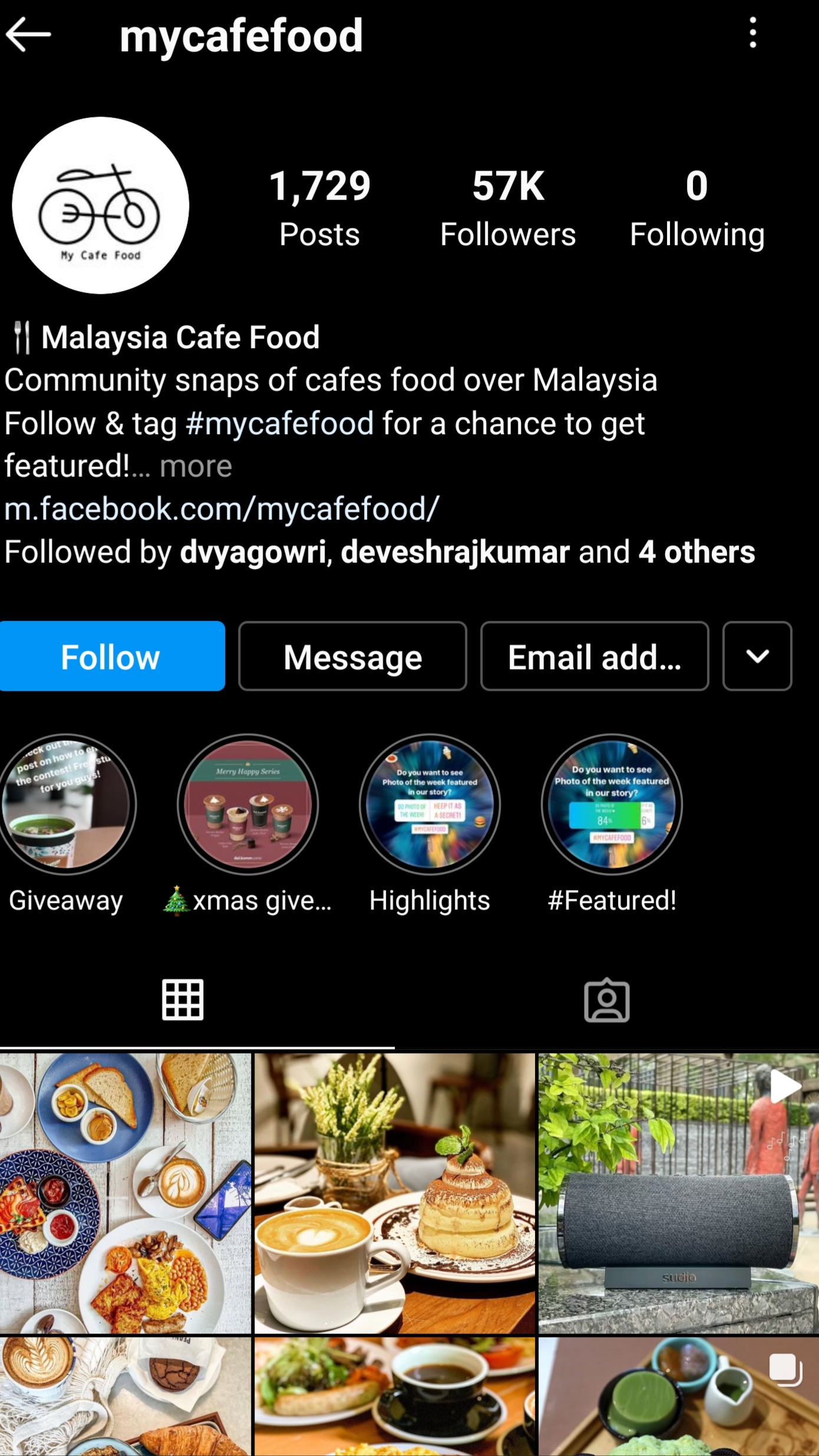 Seriously, how long has it been since you uploaded those fancy cafe pictures? Your fans are waiting ah!
If you really enjoy gourmet Sunday brunches with friends, and you love to snap pics at gorgeous coffee houses, this is the finest handle you can follow for recommendations.
A community-run blog with more than 50,000 followers, they repost drool-worthy submissions tagged with the #mycafefood. So you can not only follow them but also be featured up front.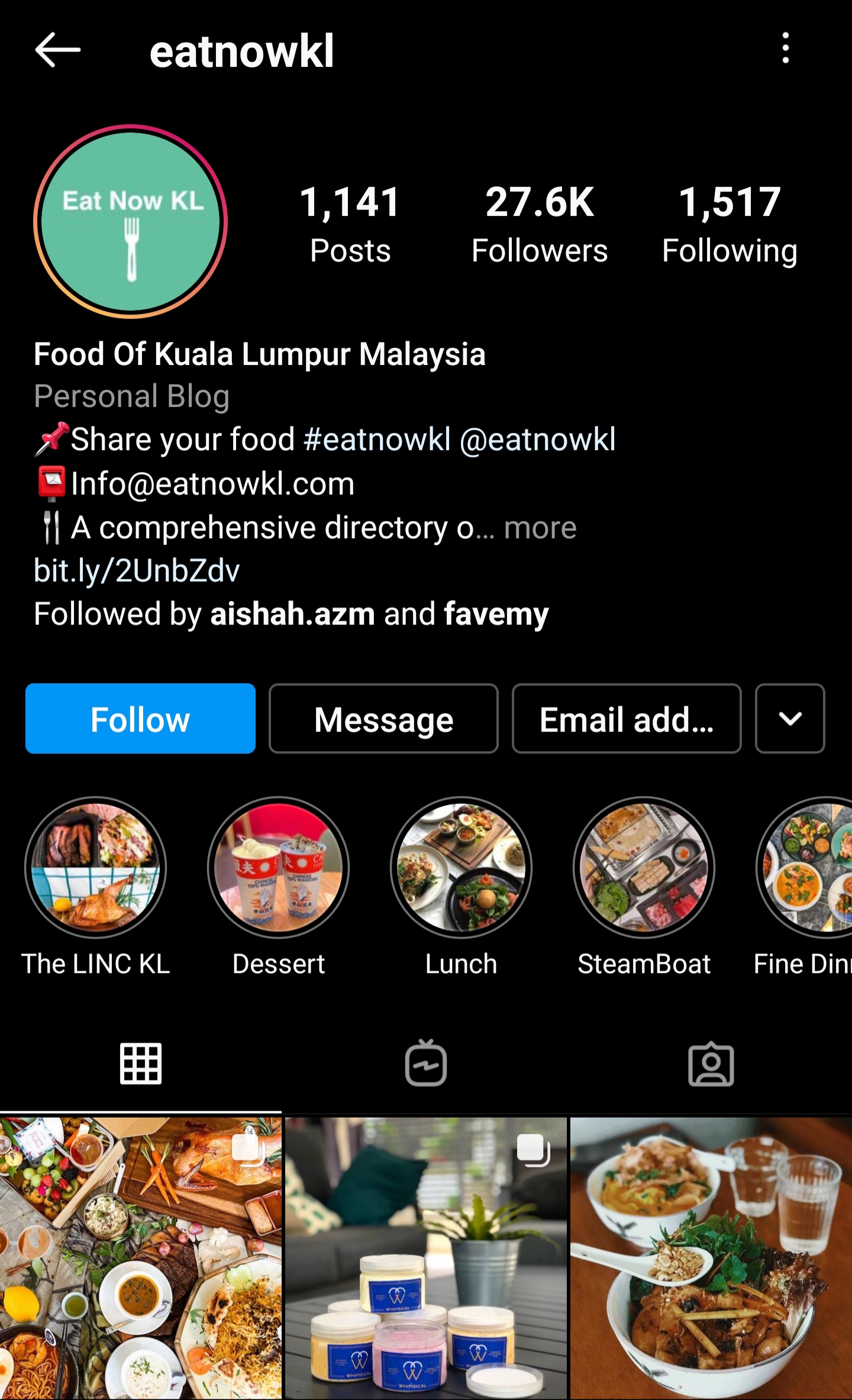 They claim to be a comprehensive directory of the good food in Malaysia. And we couldn't agree more.
Boasting more than 27,000 followers, this is a highly reliable handle with carefully curated recommendations that just can't go wrong, take their word for it ;)
We also dig their well-organized Story Highlights that are categorized as per the occasion, from breakfast to lunch,and from fine-dining to festive Raya promotions.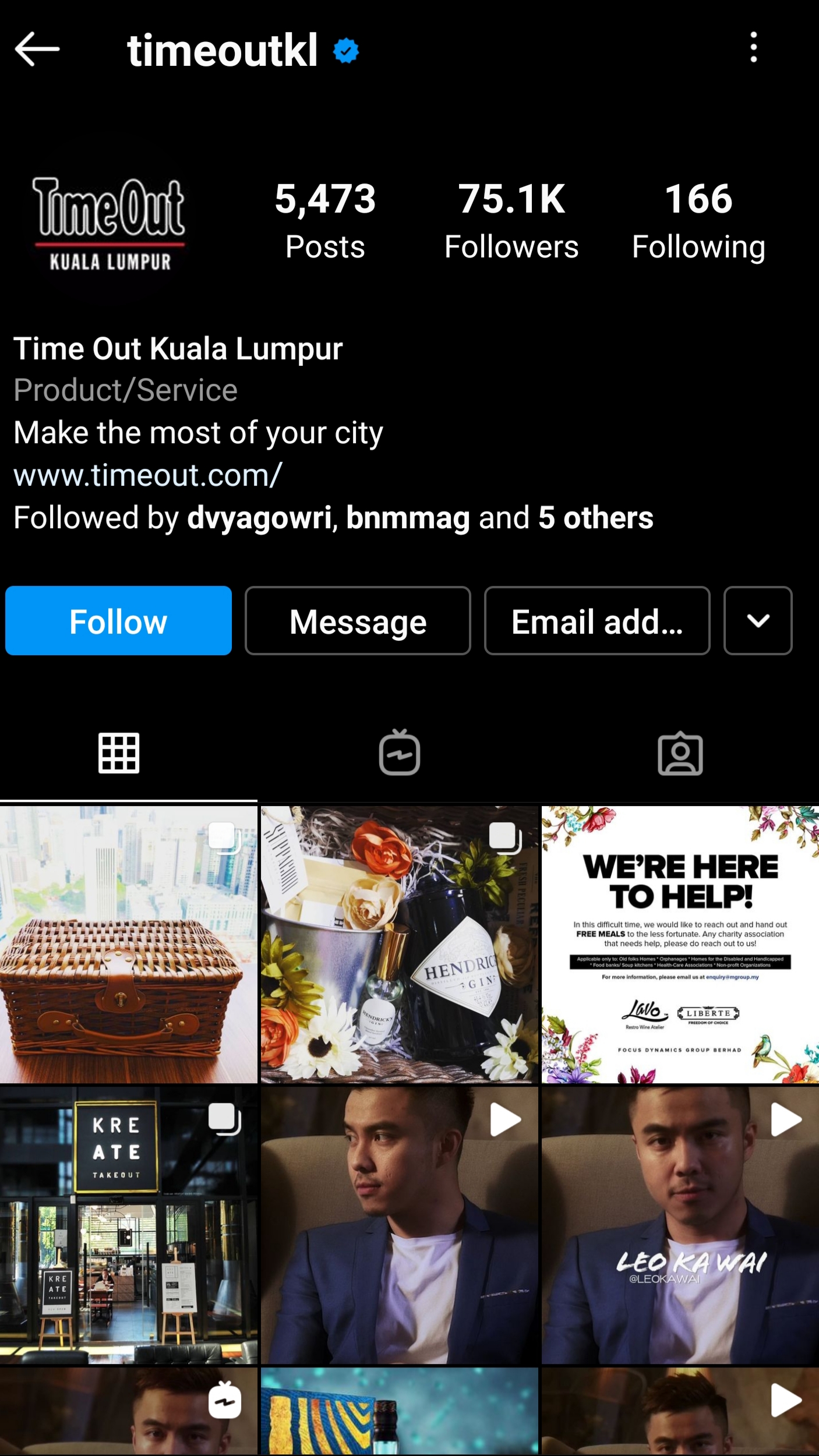 Unless you're living in a bat cave (which wouldn't be a great place to be in right now), you should already know this global brand name.
Time Out has been serving (pun intended) great content for many cities since ages - and what makes them so special is that their content isn't restricted to just food.
You'll find recommendations for all sorts of fun & exciting things to do - browse upcoming shows & events, popular drinks & bar spots, and of course, the tastiest new eateries in your city.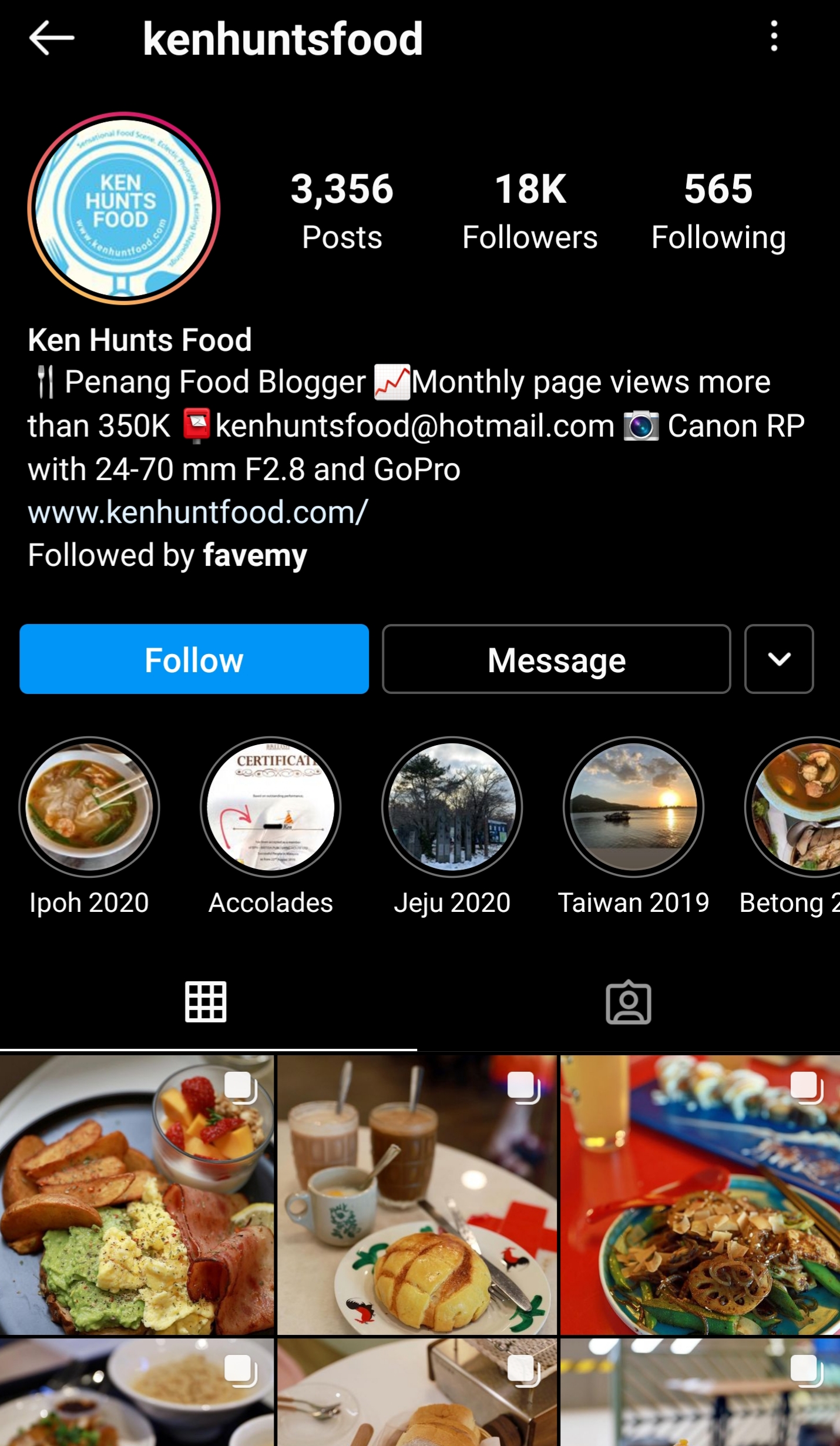 Penang is often the first choice for KL-dwellers when it comes to weekend getaways or short vacays with friends.
Cozied in a beautiful climate all year round, this city is a melting pot of art, culture & heritage. And it's equally known for its vibrant street food.
If you're a foreigner to this culinary jungle, worry not, Ken has your back! He posts regular reviews of economical & family-friendly eateries that you'll want to visit instantly upon reading his great reviews.
We appreciate that he provides the location & contact details of each place so you can make your reservations well in advance!
This is one couple we ship so hard! They post about their travels, adventures, and of course, food explorations on a well-planned, picturesque feed.
Follow them if you're looking for more than just plain restaurant reviews because they also cover hotel & stay places in various cities.
Honourable mentions
Of course, those aren't the only culinary experts in our country. So here are some honourable mentions that deserve a place in your following list as well:
Don't forget us...
If your feed is lacking some flavour, make sure you follow these tantalizing Instagram accounts to spice it up with food reviews, restaurant recommendations, and all things about eating around in Malaysia's capital & beyond.
But before you head out, don't forget us - your favourite place for gourmet Indian cuisine in the heart of Bangsar. Do give us a follow & thumbs up on Instagram @gajaa8. Also order our hot & spicy treats on WhatsApp or Beepit!•
Thanks for reading. We'll be back with more flavourful posts next week!